Our end-end support in building your Brand. From Company Logo design, Trademark, Business Card, Poster, Brochure, Color Theme, Website Design, Marketing, Content Development, Best in Digital Branding & Marketing Strategies to Ads.
Get Your Company a step ahead with
Video Experience
We are a one-stop shop branding solution from logo design, brochure design, flyers, website development, product package design, social media post, social media marketing to Branding & Strategies.
Best In Digital Branding & Marketing
An End-End Digital Branding Company. We Believe In and Providing Trust . Value . Time
Hand Holding
If you're new to this field, then we will explain the process and build the platform together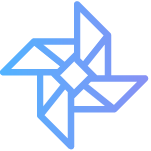 Brand Value
The design and the functionality will help you in creating a brand value of your company
Mentorship
We mentor & guide you in the right direction to help you in reaching great heights
Service
We give you the best. To make sure you are satisfied and get more than expected.
Let Us Know Your Requirements And Then Leave Everything Else On Us
Sit Back and See The Magic Happening
Discuss
You can send us your requirements by Calling, E-mail or by Filling up the details by clicking the button below.

Develop
Based on the requirement and our conversation. We will proceed towards building the platform.

Magic
Taadaaaa...
Your platform is successfully created. Now it's time for Branding & Strategies.
PODCAST - You Grow Everyday
If you're someone who wants to grow your or someone else business. Here is the "From The Scratch" podcast series with Exclusive content on Business Awareness, Communication, Trying, Business, Branding Strategies, Marketing, etc.
Problem Solving
Digital Solutions
Monk Digital Is The Platform Created By The People Who Wanted To Grow Big By Solving Problems & For the People Who Are Willing To Solve.